>
X
Loading...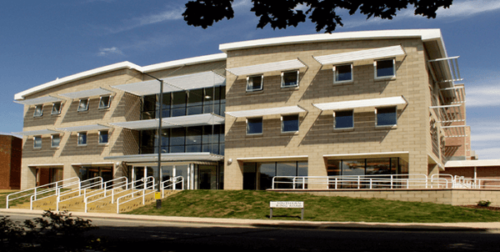 Brighton and Sussex University Medicine Interview Questions
Note: This interview Q&A is based on pre-Covid in person interviews (from 2019 and before). All university interviews changed in 2020-2021 to an online format due to the Covid-19 pandemic. This article has been updated in November 2021 with further updated information, and we will regularly update it!
University of Brighton and Sussex Medical School interviewed 744 candidates in 2020/2021, and gave out 375 offers. This means that 1 in 2 people interviewed received an offer!
For more statistics and general information click here: Brighton Medical School.
The University of Brighton and Sussex Medicine Interview is a 5 station MMI, with each station lasting for 10 minutes with 1 minute preparation time. In this guide we provide an expert insight into past University of Brighton and Sussex MMI stations, the BSMS interview day and tips for converting your BSMS Interview into an offer!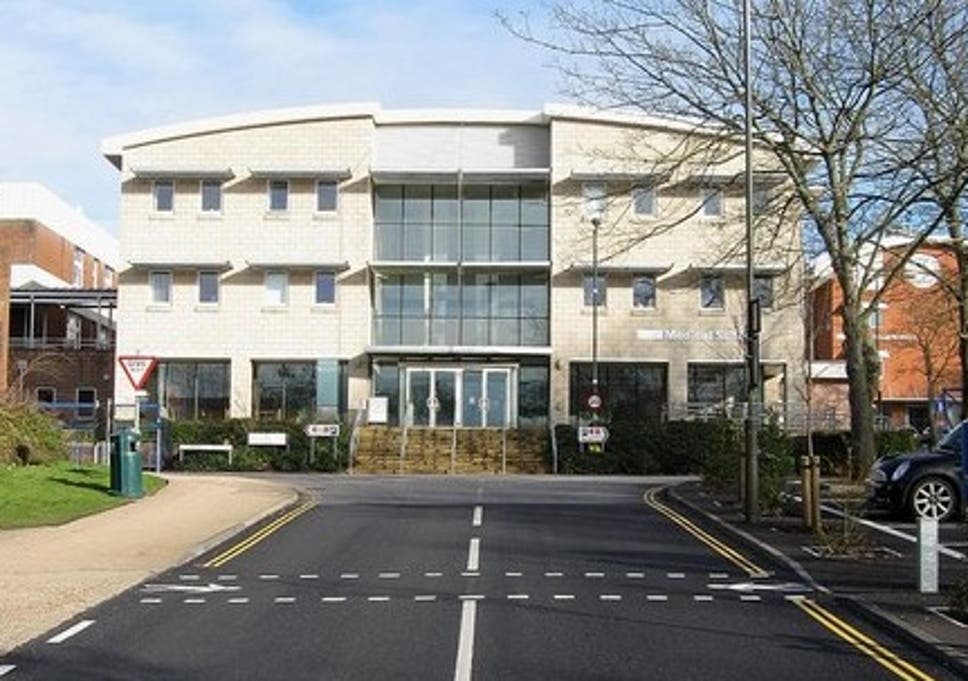 2021/2022 University of Brighton and Sussex MMI in a Nutshell
What is the Brighton and Sussex Medicine Interview style?
The Brighton medicine interview involves 5 MMI stations, each 10 minutes in length with a 1 minute break between each station/discussion. For 2021/22 entry if Covid-19 restrictions are still in place, interviews will take place online via Zoom.
The MMI at Brighton and Sussex takes the form of several discussions with each interviewer. Although the interview remains a formal process, the interview has adopted a more relaxed approach to help put students at ease.
On the BSMS website there are video examples of these discussions available to try to give prospective students an idea of the types of questions and format of the interview. These examples can be found using the following link: BSMS website.
When are the Brighton Medicine Interviews held?
Brighton and Sussex Medicine Interviews are held throughout December 2021 and January 2022 for UK students. For international students dates for interviews are normally between February and March.
What are the common topics covered at Brighton Medicine Interviews?
The medical school suggests reading the core values and attributes document and work experience guidelines published by the Medical Schools Council for preparation for the interview.
They also recommend that during your interview you:
Reflect on work experience
Refer to skills and values documents
How many people interviewed in 2020/21 at Brighton?
In 2020/21, Brighton and Sussex Medical School interviewed 744 students.
How many interviewed applicants received an offer from Brighton?
In 2020/21, 375 of the 744 students interviewed received a Brighton and Sussex Medicine Offer. This means 1 in 2 students received a Brighton and Sussex Offer after the interview.
To learn more about the Brighton and Sussex Medicine course in general, have a look at their official page: Brighton and Sussex Medicine.
At Medic Mind we've helped many students secure offers from Brighton and other medical schools. If you're applying to Brighton, we can do a high quality 1-1 mock with you with an Brighton tutor and realistic stations uniquely for Brighton.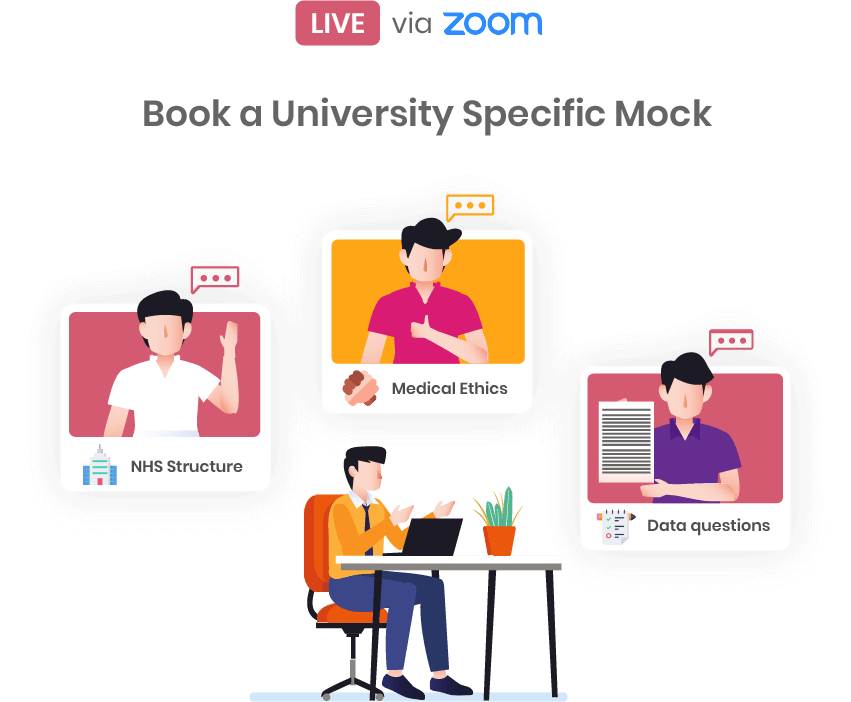 List of Recent Brighton and Sussex Medicine MMI Stations
Theme
Brighton and Sussex Example Questions
Motivation for Medicine
Why medicine at Brighton and Sussex?
Work Experience
How did patient exposure affect you?
What did you learn during your work experience?
Communication & Role-Play
Role plays with real patients discussing their patient care.
Personality & Skills
How would you manage a Public Health Campaign?
If you could improve the NHS how would you do so?
Medical Ethics and NHS Hot Topics
Euthanasia
Terminal Illnesses
Why is Public Health important?
State the NHS values and what they mean
Personal Statement
Are personal statements a good indicator if someone will be a good medical student?
Brighton & Hove area
Common diseases / problems specific to the area and ways to target them
If you wish to practice Brighton and Sussex Medicine Interview mocks, here are some sample questions:
How could you improve the NHS?
What is the biggest problem of the NHS?
How would you deal with problems such as overpopulation?
What problems would you see daily as a GP working in Brighton?
What medical issues are prominent in the Brighton and hove area and how would you resolve them?
Speak to this patient who has been injured during an accident and lost a limb. Discuss how this has affected them and how the medical care they were given has impacted them?
What are the NHS values and why are they important?
Discuss the topic of euthanaisia, is it allowed in the UK and other areas of the world?
To prepare for your Brighton and Sussex MMI interview, you may wish to check out our guide to approaching MMI role plays
Insider Guide: University of Brighton and Sussex Medicine Interview Day
How did the University of Brighton and Sussex MMI Interview day work?
All candidates for that day arrived at the medical school building on the Sussex campus the same time. You then had to register that you were there, show your GCSE certificates and sign a form. After which, you were then told which group you were in (there are 3 per day).
If you were in the first group you had your Brighton MMI immediately and then a welcome tour, if you were in the second group you would have your interview after a tour of campus, if you were in the third group you would have your interview after the tour and some waiting around. The initial welcome talk gave details of the course at BSMS, the interview process, the offer process and other information about the day.
The virtual MMI follows a similar format over Zoom. There will be 5 discussions in separate breakout rooms lasting for 9 minutes. Once being admitted to the Zoom meeting, there will be a briefing before you enter the first discussion. In the first breakout room your ID will be checked to confirm your identity then the stations will begin and you'll circuit through all 5 stations.
What did you have to bring for the University of Brighton and Sussex Medicine Interview?
The university asked all candidates to bring their GCSE certificates and a form of ID
What was the setting for the University of Brighton and Sussex MMI Circuit?
The Brighton medicine interview was in one small room. There was a central table which had water and glasses on it. There were then 5 different stations set up around the periphery of the room which were separated by a screen. You started off around the central table and assigned a starting station – you then worked clockwise around the table until it was complete. There were only 4 other students in the room.
How did you receive information for each University of Brighton and Sussex MMI station?
There was a card on the screen in front of each station and you were given about 2 minutes reading time. I recommend focussing on reading the card, as it is easy to be distracted, and then start planning what you are going to say.Try to also preempt what the examiner might ask you based on the theme of the station, think of any statistics or knowledge you may know which you can mention in the station.
What were the University of Brighton and Sussex MMI examiners like?
Some Brighton medical interviewers were very friendly but some showed very little expression and were quite angled away from you in terms of body language.
Did the University of Brighton and Sussex MMI interviewers ask a lot of follow up questions?
There were a lot of follow-up questions that weren't included in the instructions but were all based around the stem question though.
How is the University of Brighton and Sussex MMI Interview scored?
The Brighton Medicine MMI will assess the discussion as either: Excellent, Good, Average or Inadequate plus a mark out of 10. The combined score will be out of 50. Candidates who scored 44 or above in 2019/20 received an offer on the day.
What do you advise for the day? (Accommodation, Travelling)
Wear comfortable clothes which also make you feel smart and remember to bring your GCSE certificates and ID. I also brought flashcards I had written which contained stats and interesting facts about current affairs and the NHS core values; I looked over these during downtime between different things.
I would recommend bringing snacks and a bottle of water – there was quite a lot of waiting around as I was the last group of the day and because the high adrenaline you definitely get hungry. There is a café in the medical school building which you can buy food and drink from though.
How long did it take you to hear back after your Brighton Medicine and Sussex Interview?
I heard back on the day of my Brighton Medical Interview, however most people hear back between January and April 2022.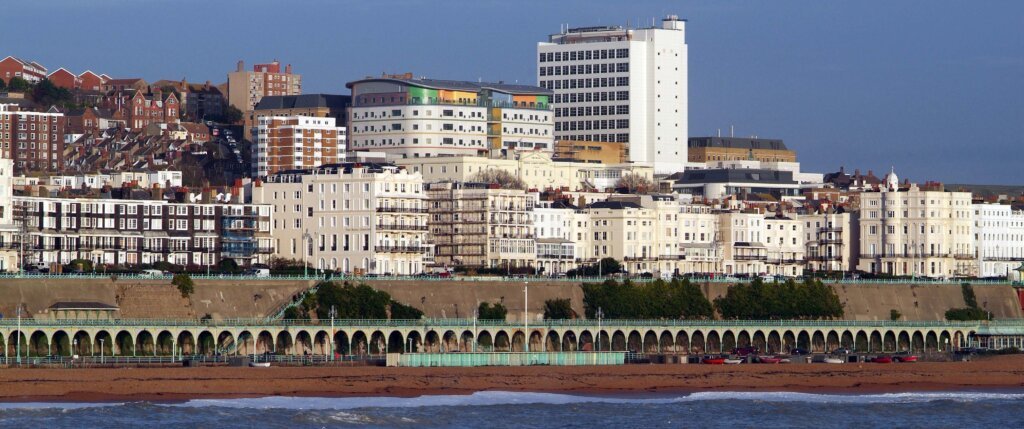 Top Tips for University of Brighton and Sussex Medicine MMI Interview
1. Go over and be confident in discussing NHS core values. By doing this, you will show the interviewees that you have a good understanding of the NHS and are serious about becoming a doctor. You can find information about the NHS values and detail about them using the following website: NHS Values and Detail.
2. Research about common medical issues in the Brighton and Hove area. There are some medical issues which are quite common in this area and you are likely to get asked about this so it's wise for you to research about the population in the area and what medical issues are prominent there.
3. Read quickly outside the station and try to retain as much of it as you can. You do not want to enter the station and forget what it is about.
4. Keep up to date with the BMJ and other current medical issues in the NHS. Practice discussing and debating them with friends or family as preparation for your Medicine MMI. We have a great page here for NHS Hot Topics
5. Refresh any experiences you have undertaken as part of your application, such as your work experience and volunteering. These are some things which you can mention in almost every station, and by reflecting and mentioning what you have seen/ taken part in during these experiences you will highlight to the interviewers that you can reflect – a skill which is very useful to doctors.
Covid – 2021 Changes
Is the University of Brighton Medicine Interview different this year?
Brighton University will be holding MMI interviews online, via Zoom if Covid-19 restrictions are still in place.
Where can I find more information about the changes?
Full details of the changes can be found here 2022 entry interviews