>
X
Loading...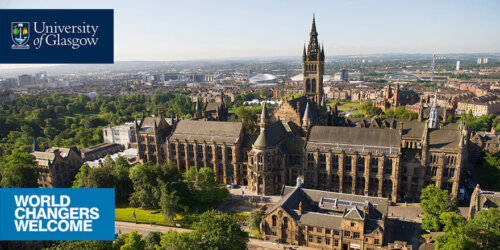 University of Glasgow Dentistry Interview
Note: This interview Q&A is based on pre-Covid in-person interviews (from 2019 and before). All university interviews changed in 2020-2021 to an online format due to the Covid-19 pandemic. This article has been updated in November 2021 with further updated information, and we will regularly update it!
The University of Glasgow School of Dental Sciences interviewed 194 students in 2020/21 entry and gave out 131 offers. This means that 1 in 1.5 people who took the Glasgow Dentistry interview received an offer!
To find out more about the Dental School at Glasgow, check out this page: Glasgow Dental School
The University of Glasgow interview for 2022 entry is an MMI that consists of 7 stations. In this guide we provide an expert insight into past University of Glasgow MMI stations, the Glasgow interview day and tips for converting your University of Glasgow Dentistry interview into an offer!
2021/2022 University of Glasgow Dentistry Interview in a Nutshell
What is the Glasgow Interview style?
For 2021/22 entry University of Glasgow Dental School will be conducting MMIs. The interview will involve 7 stations that last for 6 minutes each, including 1 minute reading time. Overall the interview lasts for around 45 minutes. Each station looks at a different competency. There are three different types of station including role-play, discussion and practical.
Download Free Dentistry Interview Questions
What are the Glasgow MMI Dates?
February. The exact dates for 2021/22 entry haven't yet been released.
What are the common topics covered at the Glasgow Dentistry interview?
Role play
Ethical dilemmas
Self-criticism and self-motivation
Manual dexterity
Teamwork skills
Communication skills
Problem-solving skills
How many people were interviewed in 2020/21 at Glasgow?
194 candidates.
How many interviewed applicants received an offer from Glasgow?
131 offers were given out, out of 194 people interviewed, so around 1 in 1.5 people interviewed received an offer.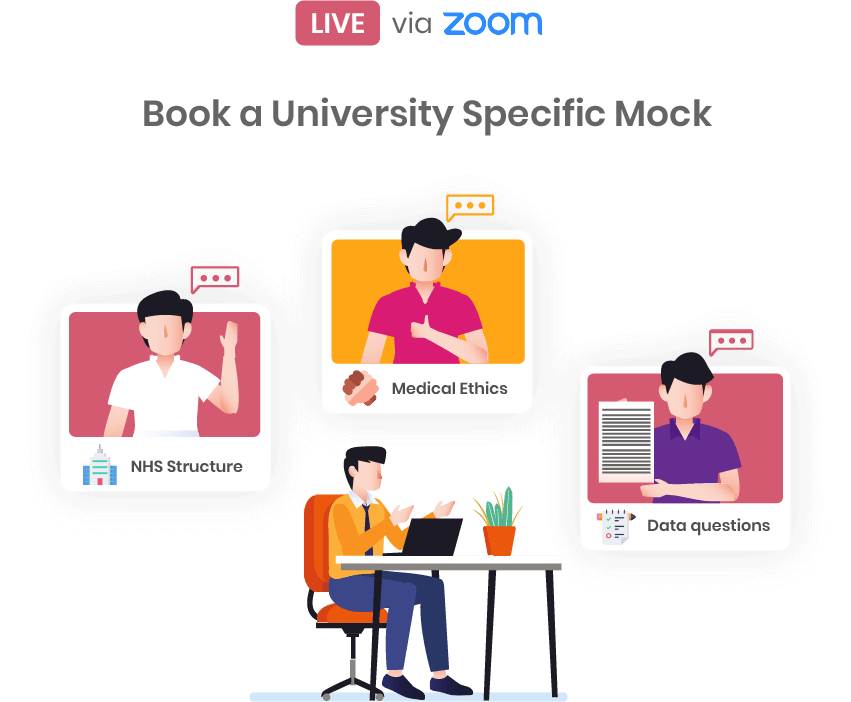 List of Recent University of Glasgow Dentistry Interview Topics
Theme
Glasgow Dentistry Example Questions
Work Experience
Reflecting on experiences
Volunteering experiences
Communication & Role-Play
Communicating to patients (could be calm or angry)
Communicating to staff (could be calm or angry)
Building rapport
Personality & Skills
Charitability
Medical Ethics
Ethical scenarios and how you would approach them
e.g. uncomfortable conversation with a friend
Other
Manual dexterity question
If you wish to practice Glasgow MMI mocks, here are some sample questions:
What were the 2 most important things you learned when volunteering and how will these things help you in the future?
Explain to this (annoyed) patient why their prescription is not yet ready for collection.
How would you tell your friend that you were uncomfortable with their behaviour at a party last weekend.
What would you do if you caught a colleague drunk at work?
Why do you think that volunteering is important?
You are at a staff meeting and one member of staff accuses you of treating them badly. Speak to them to resolve the situation. Think about if you'd like to have a conversation in front of everyone, or take it somewhere private to start with.
Chat to this patient about his worries about the operation that you will be performing on her tomorrow.
Which 3 skills do you think you need to improve for the future and why?
How have you developed manual dexterity skills?
How would you bend this wire into the shape of a heart?
Have a look at Glasgow's official course page, to make sure you know what Dentistry involves: Glasgow's official course page
Insider Guide: University of Glasgow Dentistry Interview Day
How did the Glasgow Interview day work?
I arrived at the university and waited at the cafeteria area as I was early. I was then taken into a room and my documents were checked for verification. After the checks, I was put into a group and taken to the place where the MMI took place. At the end of the MMI, you were allowed to leave.
What do you have to wear for the Glasgow Interview?
The dress code is 'smart' (e.g. suit).
What is the setting for the University of Glasgow Dentistry interview?
Each Glasgow Dentistry MMI station was done in an individual small room. In my group, we were each allocated to different rooms to start with and waited outside until the timer started. Then we could read the question until another timer went off, which indicated that we could enter the MMI station.
How do you receive information for the Glasgow MMI questions?
The instructions for each station were pasted on the door outside each mini room for each MMI station. For some stations such as ethical scenarios, they displayed a brief description of what the scenario was about. For other stations such as the manual dexterity, there was very minimal instruction until you actually entered the room. I would recommend spending time to think about specific points you want to bring up such as the four pillars and work experience examples, when you're waiting outside the stations.
For more MMI information from the University of Glasgow itself, have a look at this page: University of Glasgow
What were the University of Glasgow MMI interviewers like?
Some of the examiners were really quiet and would not really prompt you if you didn't have much else to say. However some others were more chatty and would prompt you with questions to direct you in the right direction. Also, the examiners did not cut me off or give me any indication of how much time I had left. I would say don't be put off by examiners who seem cold as they do this on purpose and instead focus on what you are saying and think about your answers carefully.
Did the University of Glasgow MMI interviewers ask a lot of follow up questions?
There were not many follow up questions in each station. Some follow up questions were asked about work experience when I mentioned something specific, so they would sometimes want me to expand on what I had already said.
How long is the actual Glasgow interview?
The MMI itself lasted for about 1 hour.
What do you advise for the day? (Accommodation, Travelling)
I would suggest staying in Glasgow the night before so that you can plan your time adequately on the day of your interview. I would also suggest giving extra time for your travelling to take into account any possible delays.
How long did it take you to hear back after your Glasgow interview?
About 2-3 weeks, but this varies between candidates. Applicants should have received a response by 31 March. Here's a link to the Glasgow Dental School applications page, to help you get a better idea of what the whole application process involves: Glasgow Application Page
Top Tips for the University of Glasgow Dentistry Interview
1. Practise quick fire questions with family and friends so that you know how it feels to be put on the spot.
2. Practise role play questions with family and friends, because this is a new type of skill which you probably haven't practised much, and Glasgow has quite a lot of role play stations compared to other universities.
3. Think about things you've learned from work experience or volunteering so that you have plenty of examples to give if you are asked a question related to this. This should help you answer related questions without too much panic.
4. Go through ethical scenarios and problem solving questions to think about how you would answer these. The UCAT SJT questions are a great place to start. To help you get started, here are some of our example answers for ethics questions: Medical Ethics
5. Go through the 4 pillars, read around NHS topics and focus on relevant dental news. You might not be asked a direct question about any of these, but integrating this knowledge into questions where it fits will be impressive and show your interest in this degree.
Download Free Dentistry Interview Questions