>
X
Loading...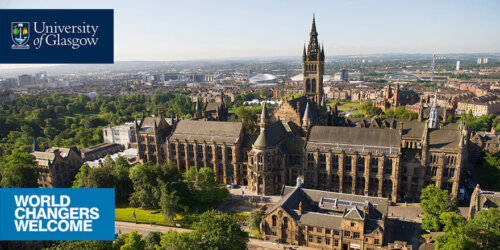 Glasgow Medicine Interview Questions
Note: This interview Q&A is based on pre-Covid in person interviews (from 2019 and before). All university interviews changed in 2020-2021 to an online format due to the Covid-19 pandemic. This article has been updated in November 2021 with further updated information, and we will regularly update it!
University of Glasgow Medical School interviewed 879 candidates in 2020/2021, and gave out 576 offers. This means that 1 in 1.5 people who took the Glasgow Medicine interview received an offer!
For more general information about the university, click here: University of Glasgow
The Glasgow Medical School interview will be online and have 2 panels with 2 interviewers, with each panel lasting for 15 minutes. In this guide we provide an expert insight into past University of Glasgow Medicine interview stations, the University of Glasgow panel interview day and tips for converting your University of Glasgow Medical School interview into an offer!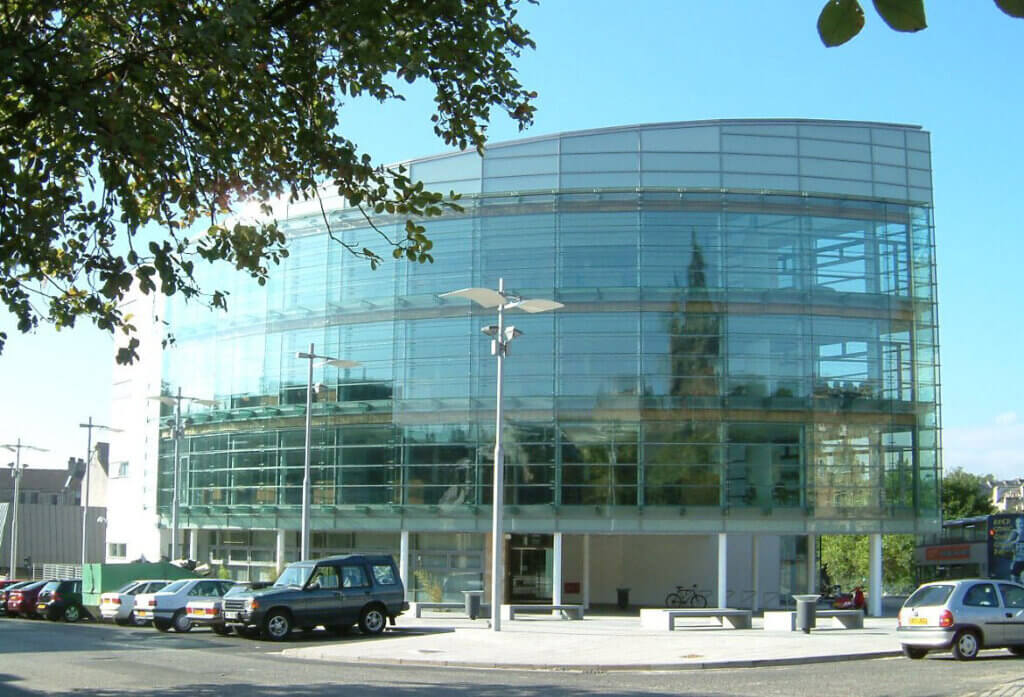 2021/2022 Glasgow Medicine Interview in a Nutshell
What is the Glasgow Medical School Interview style?
For 2021/22 entry Glasgow Medical School interviews will be online via Zoom. There are 2 panels (A and B) lasting approximately 30 minutes in total, which have 2 examiners at each one. Panel A will be focused on the role of a doctor and panel B is more focused on the candidate as a future doctor, including a discussion of an ethical scenario. There will be two scenarios so the candidate will have a choice on which to answer. You will be given 15 minutes at each panel, so you will swap panels at the midpoint.
Download Free Medicine Interview Notes
What are the Glasgow Panel Interview Dates?
Most candidates normally take the University of Glasgow Medical School interview in December but the dates for 2021/22 entry are yet to be released.
What are the common topics covered at the University of Glasgow Medicine interview?
In one panel, you have to choose a scenario (from a list of options) which you will read and discuss with the examiner.
Topics which may be covered in the other panel include:
Glasgow curriculum
Achievements and skills
Personal qualities
Meaning of being a doctor
Reflection on past experiences
Personal statement reflection (examiners will not see your personal statement beforehand)
How many people were interviewed in 2020/21 at Glasgow?
In 2020/21, Glasgow Medical School interviewed 879 students.
How many interviewed applicants received an offer from Glasgow?
In 2020/21, 576 of the 879 students interviewed received a Glasgow Medicine Offer. This means 1 in 1.5 students received a Glasgow Offer after the interview.
At Medic Mind we've helped many students secure offers from Glasgow and other medical schools. If you're applying to Glasgow, we can do a high quality 1-1 mock with you with a Glasgow tutor and realistic panel questions uniquely for Glasgow.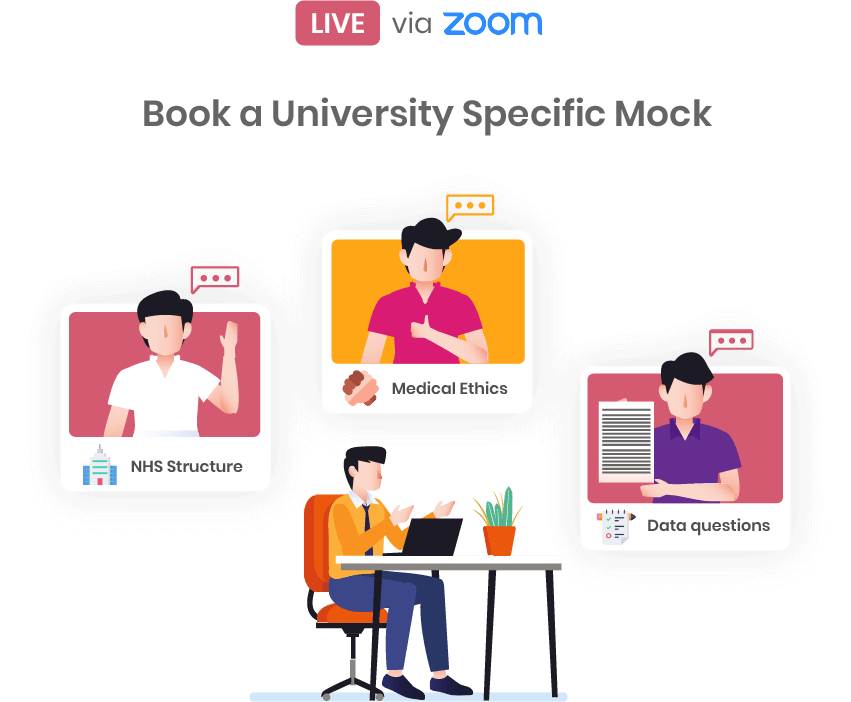 List of Recent Glasgow Medicine Interview Topics
Theme
Glasgow Example Questions
Motivation for Medicine
What does being a doctor mean?
Why medicine?
Qualities needed by good doctors
Work Experience
Reflection on experiences
Personality & Skills
How do you manage stress?
Hobbies and ways of relaxing in spare time
Qualities you have which are relevant to Medicine
Problem solving skills (may be given a scenario)
Medical Ethics
'Big' ethical questions, e.g. organ donation, abortion, euthanasia
Personal Statement
Might have to reflect on this
Other
Why this university?
If you wish to practice Glasgow panel interview mocks, here are some sample questions:
Why do you want to come to the University of Glasgow?
How are you suited to being a doctor?
What are your personal strengths?
Discuss your thoughts on organ donation.
What hobbies do you have outside of your studies?
Which qualities does a doctor need?
What was the most important thing you've learned about Medicine during past work experience and why?
Why are you choosing to study Medicine?
To make sure you can explain why you've chosen to apply to Glasgow, have a look at the university's official course page for Medicine: Glasgow Official Page
A Glasgow Medical Student's Perspective
Name 3 Reasons why you picked Glasgow
Reason 1 The teaching style – Explanation
Glasgow has a unique teaching style which combines early clinical exposure and a spiral system-based curriculum which gives you a good depth of knowledge.

Reason 2 The Facilities – Explanation
Glasgow medical school has great clinical teaching facilities in the Wolfson Medical Building and the two big Glasgow Teaching hospitals: the Glasgow Royal Infirmary & the Queen Elizabeth University Hospital

Reason 3 The wider University & City- Explanation
Glasgow has a great social life with lots of brilliant societies on Campus and great nightlife in the city. I love the societies I'm involved with and really enjoy the social life at Glasgow!
What makes Glasgow unique to other medical schools?
The teaching style makes Glasgow unique is the four-phase approach provides a good level of early clinical exposure and a spiral system-based curriculum which allows you revisit prior learning in subsequent years which reinforcing the information.
Glasgow also has a great mix of UK and international students as well as a large section of graduates/mature students which allows you to meet lots of people from diverse background which enhances the university experience.
Insider Guide: Glasgow Medicine Interview Day
How did the University of Glasgow Medical School Interview work?
Panel A is focused on what you think being a doctor means and topics relating to this. Panel B is focused on you as a future doctor and a discussion of an ethical scenario. You'll read between two ethical scenarios and choose which to discuss. There are two interviewers who cover both panels and the interviews are quite conversational.
What do you have to bring for the University of Glasgow Medicine Interview?
Personal ID and wear smart but comfortable clothing.
How is the personal statement used for the University of Glasgow panel interview?
The interviewers won't have read your personal statement but you should refamiliarise yourself with it, so you can mention any activities you've done that relate to the discussion.
What were the University of Glasgow panel interviewers like?
I had extremely friendly examiners, however, I heard from other candidates that one examiner was colder, and one was more friendly, for each panel.
The examiners also told me if I was nearly running out of time.
Did the University of Glasgow panel interviewers ask a lot of follow up questions?
There were lots of follow up questions on each panel, mainly based on what I had previously said in my responses.
How long is the actual University of Glasgow panel interview?
Once the Glasgow Medicine interview had started, the whole process took about 40 minutes but the actual panel time felt very short on the day.
How long did it take you to hear back after your Glasgow Medical School interview?
Just under 2 months, but this varies between candidates.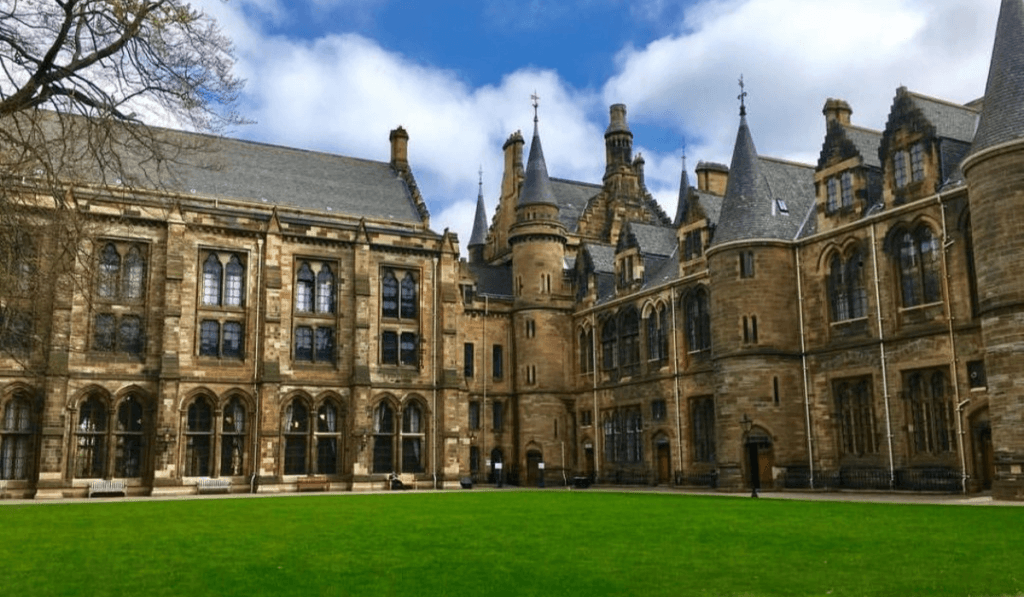 Top Tips for the Glasgow Medicine Interview
1. Research the course structure and the styles of teaching that Glasgow uses because they are likely to ask a few questions about why Medicine at Glasgow will suit you.
2. Practice ethical scenarios.
There could be a panel dealing with an ethical scenario. It is good to have looked through some ethical scenarios/dilemmas within the medical profession, so you feel confident in dealing with these. UCAT SJT questions are often a good place to start.
Here are some example answers for ethics questions, to help you out: Medical Ethics
3. Revisit your personal statement and make sure you have points you could make in relation to it, as you could be going through it with an interviewer who hasn't seen it before.
4. Think about examples of what you like outside of Medicine and Science.
You could be asked about your hobbies and extracurricular activities so you need to have good examples and be able to reflect on what these activities have taught you.
5. Have a solid answer for 'why Medicine'.
This is a standard question, but it does come up at Glasgow and at many university interviews! Try to come up with something personal and specific to you, linked to your work experience or past experiences with Medicine.
This can be hard, so have a look at our 'Motivation for Medicine' blog post if you need some help: Model Answers
6. The Glasgow interviews are panel interviews and meant to be conversational. As these interviews are longer than a traditional interview, make sure to give details answers (talk for >1 min per question asked). It's easy with panel interviews to only interact with the interviewer asking the question. This is even harder online (as the interviews will be this year), so make sure you engage with both members of the panel e.g. looking into your laptop camera when you are speaking.
7. On one of the panels, you will get a scenario, make sure you use your three minutes of reading time to thoroughly through the scenario and think in your head about the potential questions you could be asked about the scenario and how to answer them. Remember, to use your four pillars of medical ethics in these questions.
8. Make sure you have a good depth of knowledge regarding the course structure. Glasgow loves to ask a question about why you want to go to Glasgow. Ensure you know about the spiral curriculum and the four-phase structure to the Glasgow course.
Ensure you always know about PBL (beware this varies between medical schools), its benefits and disadvantages, CBL and the whole-body dissection offered at Glasgow.
To go the extra mile, consider reading up on the variety of intercalated degrees offered, the two elective periods or the range of societies at Glasgow (and the unique four student bodies structure)
Covid – 2021 Changes for the Glasgow Medicine Interview
Is the University of Glasgow Medical School interview different this year?
The University of Glasgow Medicine interview will be conducted virtually via Zoom.
For some guidance on taking a Medicine interview online, check out this useful document from the Medical Schools Council
Download Free Medicine Interview Notes