>
X
Loading...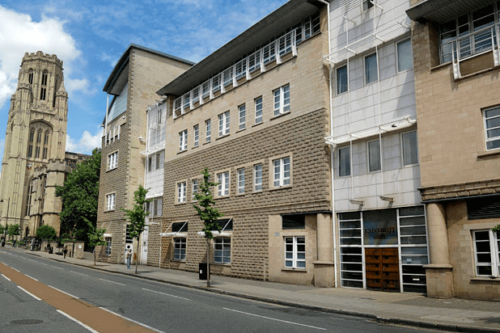 University of Bristol Medicine Interview Questions
Note: This interview Q&A is based on pre-Covid in person interviews (from 2019 and before). All university interviews changed in 2020-2021 to an online format due to the Covid-19 pandemic. This article has been updated in November 2021 with further updated information, and we will regularly update it!
Bristol Medical School interviewed 900 candidates in 2020/2021, and gave out 445 offers. This means that only 1 in 2.02 people interviewed received an offer!
For more statistics and general information about Bristol Medical School, click here: Bristol Medical School
The University of Bristol Medicine Interview is a 7 station MMI in 2021/22, with each station lasting 6 minutes. In this guide we provide an expert insight into past Bristol MMI stations, the Bristol Medicine interview day and tips for converting your Bristol Medicine Interview into an offer!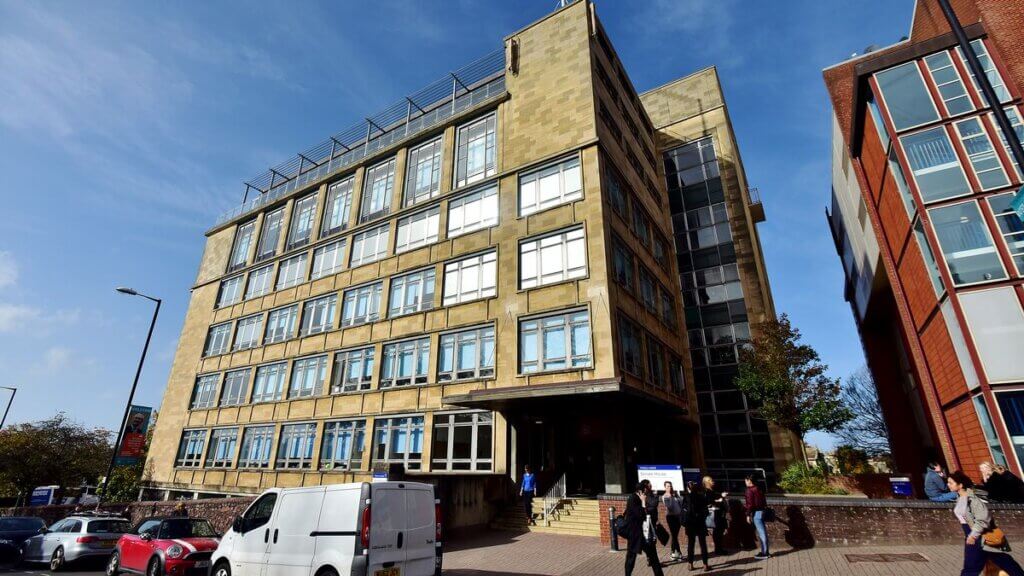 2021/22 University of Bristol MMI in a Nutshell
What is the University of Bristol Medicine Interview style?
For 2021/22, Bristol is having in-person MMI interviews involving 7 MMI stations, each taking 6 minutes, with 1 of those minutes used for reading instructions, and the other 5 for completing the task. Each station will have one or two interviewers.
For more information about the interview structure, have a look at this page: Bristol Medicine Interview
When are the University of Bristol Medicine Interviews held?
Bristol haven't yet released their interview dates for 2021/22, but for reference last year Bristol interview offers were sent out on a rolling basis from January to March 2021.
What are the common topics covered at the University of Bristol Medicine Interview ?
Why Bristol?
Work experience and voluntary work
Communication skills (role play scenario)
Realistic interest in medicine
Relevant life skills
Ethical dilemma
Teamwork/Leadership
How many people interviewed in 2020/21 at University of Bristol for Medicine?
In 2020/21, Bristol Medical School interviewed 900 students.
How many interviewed applicants received an offer from University of Bristol?
In 2020/21, 445 of the 900 students interviewed received a Bristol Medicine Offer. This means 1 in 2.02 students received a Bristol Offer after the interview.
To learn more about the Bristol Medicine course in general, have a look at their official page: Bristol Official Page
At Medic Mind we've helped many students secure offers from Bristol and other medical schools. If you're applying to Bristol, we can do a high quality 1-1 mock with you with an Bristol tutor and realistic stations uniquely for Bristol.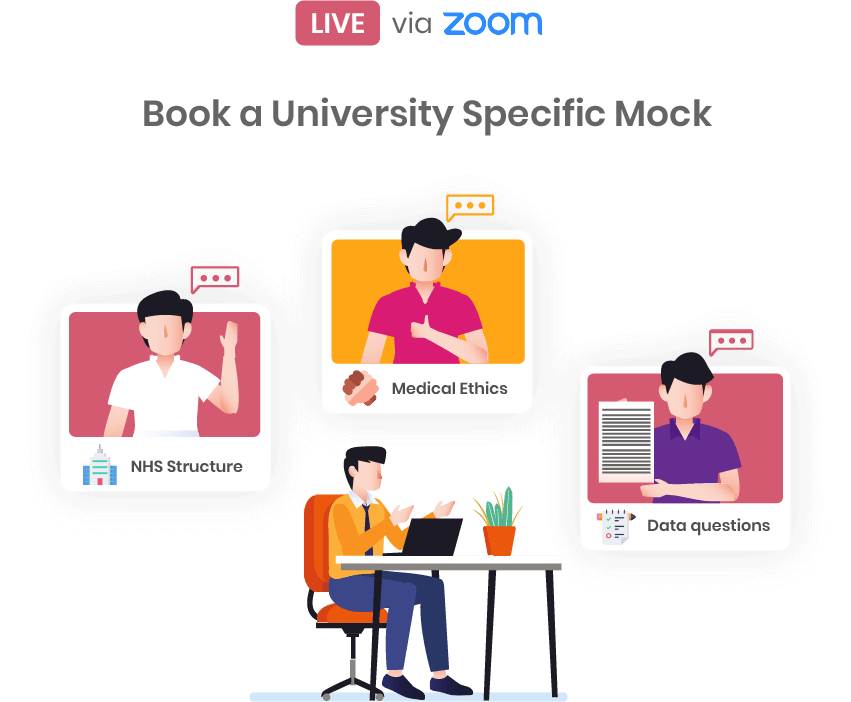 List of Recent Bristol MMI Stations
Theme
Bristol Example Questions
Motivation for Medicine
Why Bristol?
Types of learning methods
Work Experience
Example of teamwork in medical scenario
Strengths and weaknesses of a doctor
Communication & Role-Play
Mental health role play
Managing an emergency in A&E
Prioritisation – you have several patients, how do you manage it?
Personality & Skills
Importance of teamwork in context of a scenario (e.g. hotel staff)
Why would you be a good doctor?
How do you manage stress?
NHS Hot Topics
Prioritising funds for budget
Organ donation schemes
Healthcare spending
Date Interpretation
Picture scenario – assessing verbal skills
Picture scenario – making medical notes
Medical Ethics
Scenario involving bullying / foul play
Organ donation
Informed Consent
Personal Statement
Often minimal questions
If you wish to practice Bristol Medicine Interview mocks, here are some sample questions:
Why should patients trust you?
If you had multiple patients in need of a heart for transplant, but only one viable heart, how would you select a patient to give it to?
What are your thoughts on opt-out organ donation?
What are the challenges of teamwork?
Why would you like to study at Bristol?
What makes a good doctor?
Tell me about a time when you had to be resilient, and what did you learn from it?
Should doctors be healthy?
Where would you signpost a patient to if they were struggling with their mental health?
A Bristol Medical Student's Perspective
Name 3 Reasons why you picked Bristol
Reason 1 – Bristol medical school have recently updated their curriculum to teach a more holistic way of treating patients. I really liked the idea of exploring lots of themes and learning how to be a good doctor who can work effectively with my colleagues and understand each individual patient and their needs. The new curriculum explores many helical themes focusing on all aspects of health, function, ethics, and wellbeing. 1st year also consists of very early clinical exposure, oral presentations, attending conferences and a BLS qualification. From day one Bristol focuses on helping you become a great caregiver and professional rather than knowing medicine alone.

Reason 2 – I knew I wanted to explore my other interests in my free time whilst studying medicine as it is key to being successful long term. Bristol has a great su with an amazing range of societies and everybody gets involved with a few.

Reason 3 – I knew that I wanted to live in a city not a campus-based university. Bristol Is a rich, diverse and exciting place to live, where there are so many great opportunities. As I knew I would be at uni for 5/6 years I wanted to be somewhere where I would never get bored. There are lots of primary, secondary and tertiary care centers spread around the city and around its outskirts. Having access to tertiary care facilities whilst at medical school encourages an interest in a range of specialties and conditions that you might never have come across before and will give you experience that you might not get elsewhere.
What makes Bristol unique to other medical schools?
Bristol takes a focus on art and humanities as a small part of their medical programme. It Is really nice to have the opportunity to explore your creative side, or if you have an interest in law, languages and literature. Bristol take a focus on medicine as a whole from the beginning in the form of helical themes like ethics, law, behavioral and social science, rather than just constant scientific content. It is nice because it is a lot more manageable and enjoyable in the long term. Bristol is also different because it looks at whole person care very early on, which is great because learning about the actions and ideas of people and the public is just as important as their health. Bristol also offer several student choice projects, and there is a possibility of going abroad during the 5th year elective.
Insider Guide: Bristol Medicine Interview Day
How did the Bristol Medicine Interview day work?
The day began with arriving at the university, and waiting for about 30 minutes at top of stairs in the building, not a specific location just a place to keep people. Parents are allowed there, and students are in the area. It is all very casual, with no registration or anything yet.
After 20 minutes, the interviewees were called to another separate waiting room, and bags were left with your parents in the previous room. Students then have their names called for registration by a 4th Year Medical Student. She was talking very casually and her role is to put people at ease about the interview.
There is a short informal Q&A to pass the time – you are waiting for approximately 15 minutes. Water is offered, and the medical student discusses the course at Bristol with the students before they go into their interview.
The MMI takes place in a sports hall with 3 circuits, so it is very noisy. Afterwards a tour with the medical student from before is offered but is not compulsory. This also includes a small tour of the city itself. I didn't attend these though! People are otherwise free to go home as soon as they finish their last station and have a debrief from the admissions officer.
What did you have to bring for the Bristol Medicine Interview?
The dress code is as usual for an interview – suits for boys, and smart clothes for girls. ID is required, but nothing else specifically.
What was the setting for the Bristol MMI Circuit?
The Bristol MMI was in one room, similar to a school sports hall. There were 7 stations in total, with 5 minutes given per station with 2 minutes reading time per station. There are no barriers or separators for the stations, it's just 3 sets of circuits in the same room. You can clearly see the adjacent stations answers, so it can be a bit distracting. The room overall is quite noisy.
How did you receive information for each Bristol MMI station?
The information is received at the beginning of each station, and is relatively in depth. For example, a station will tell you it will be asking you about the qualities of being a family doctor, or in the prioritisation task will give the tasks that need to be prioritised beforehand.
I recommend building the structure of the answer in your head first and foremost, to appear organised when the station begins. Even if you think of new ideas later and change approach during the station, it's important to have a structure to avoid coming out with a flurry of incoherent thoughts when the buzzer goes to mark the beginning of the station.
What were the Bristol MMI examiners like?
Most were friendly and took a genuine interest in what I spoke about, but one was very cold and critical of actions despite them being the best course of action – I believe this was intentional, especially since it was a high pressure situation. You do not engage with the roleplay examiner, it's an open dialogue and you are told to pretend they don't exist.
Did the Bristol MMI interviewers ask a lot of follow up questions?
There were lots of questions – I never finished a station completely, but I believe this was due to them asking contextual follow-up questions to fill the time. The follow-up questions were not surprising or abstract, they were fairly predictable given the information given before the station fully began. The examiners never cut me off with my responses, however I ensured to keep my responses to the normal length.
How long is the actual Bristol MMI Interview?
The entire Bristol MMI experience took about 2 hours, all inclusive. The interview itself was an hour. Within each station, there was no time warning (e.g. "30 seconds left"), there was just a buzzer to mark the start and end of reading time, and a buzzer to mark the end of the MMI station.
There was no time warning besides when the station had finished, and when reading time began/finished.
What do you advise for the day? (Accommodation, Travelling)
Travelodge is cheap and is fairly accessible to the interview! If you are with parents, get them to take everything but you won't need much for the actual interview apart from formal clothing and your ID!
How long did it take you to hear back after your Bristol Medicine Interview?
I heard back around 2 months after my Bristol interview.
How does Bristol cater for students with special requirements (e.g. those who sat UCATSEN)?
For students who sat UCATSEN in the 2021/22 interview cycle, they will be invited to a separate interview day. In these interviews there will be extra reading time to students. Further information on how to request an extra-time interview is available on our interviews website: Bristol Interview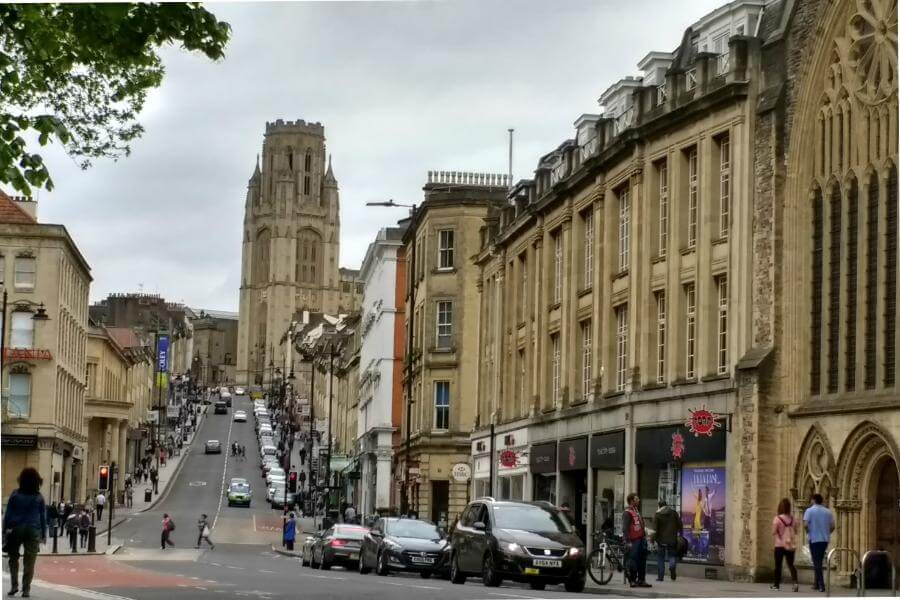 Top Tips for Bristol Medicine MMI Interview
1. Make sure you are aware of how long your answers take. Each Bristol MMI station is 5 minutes, and time flies by quickly in the actual interview! Therefore you need to be wary of how long your answers are, and make sure to be concise whilst also providing enough detail.
2. Don't be afraid to bring water. If you get a dry mouth it helps a lot, and you can drink it during the reading time. You should also bring a pen on the day as well as your ID.
3. Don't walk to the interview. It's up a big hill and you don't want to be sweaty at the end of it! Plan out your journey beforehand, arrive with plenty of time to ensure you aren't stressed or running late.
4. Make sure you are well practiced in utilising the reading time. In your reading time, you can build a structure to your response. Don't overthink all the specific points you are going to say, but mark out the broad categories of points. For example, if a Bristol MMI station is about the challenges of being a doctor, mark out the 3-4 challenges you may focus on in your mind, so you have a rough idea of what you will talk about when the buzzer goes off.
5. Remember to reflect on your work experience and volunteer opportunities. This will help you provide examples in any stations testing your understanding of the medical profession and personality/skills. We have a great page here for personality and skills questions: Personality & Skills Questions
6. Bristol medical school has a huge focus on welfare. So think about the importance of the mental wellbeing of medical students and doctors. Explore how you might manage your own mental health and stress at medical school and as a doctor, as well as the effect of poor mental health on you, your peers and your future patients.
7. Medicine is very much an art and a science and an interest in both are required if you want to go to Bristol medical school. Ensure you have other interests outside of medicine that you can explore at interview and that you have experience working with people in various settings like a job or volunteering.
8. Bristol tend to use picture scenarios in their interviews, understanding what kind of attributes make up an effective team, not just in healthcare is really important! Really focus on how you might come across, think about your facial expressions and therefore how friendly you might seem. They want to see students who speak calmly, confidently and clearly. Most interviewers are lovely, so try and form a discussion with them rather than just answering the questions. Develop your responses whilst keeping relevant.