>
X
Loading...

Booking the UCAT: Everything you need to know!
Introduction to UCAT Booking
So, you've got some great revision going on for your UCAT exam… but what about booking the UCAT to make sure you can actually take the test!?
This is yet another step in the medical school application process and it's one that you might think is quite simple, however, there are a few things worth taking into consideration for UCAT booking. Don't panic though, because in this post I've broken it all down for you to try and make your life a little bit easier.
Sections in this article:
· Important Dates for Booking the UCAT
· Key Questions when Choosing a Test Date for UCAT Booking
· Step-by-Step Guide for Booking the UCAT
Read this guide carefully, and you should be good to go ahead and book the UCAT!
Important Dates for Booking the UCAT
There are several important dates to know when it comes to UCAT booking. To keep things simple, here is the 'key dates' table from the official UCAT website: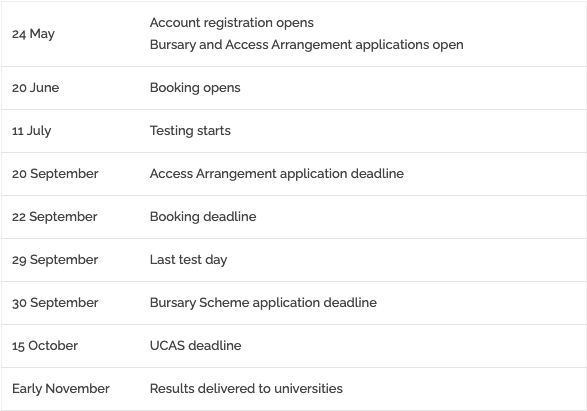 Screenshot of the 'Key Dates for UCAT 2022' table from the UCAT website. The UCAT 2022 dates are still only provisional and may be subject to change so keep checking the website.
Don't worry about memorising these dates, but definitely save the table or write the dates into your calendar to ensure you don't miss any of them! UCAT registration, UCAT booking and the deadline dates are particularly important.
Key Questions when Choosing a Test Date for UCAT Booking
After reading this section, you'll come to realise that there's actually quite a few things to think about when you're choosing a date to book the UCAT. There's no need to worry though because once you've taken the following questions into consideration, you should be able to pick a date that's perfect for you!
It is worth noting that the advice on the UCAT website states booking as early as possible due to possible unanticipated changes in circumstance e.g COVID.
1. Do I have any other commitments?
It can be difficult enough balancing studying for your exams, entrance exams and also deciding where to apply but don't forget that you may have other things planned over the summer from trips away and weddings to attend, to festivals and birthdays. If you have a family holiday arranged for July, you might want to book your UCAT a couple of weeks after you get back, to make sure you can do some revision first. If your holiday is in August, you might consider booking the UCAT just before your holiday, so that you can totally relax on holiday and also be finished with the test before school starts. Be sure that you are going to be sitting the UCAT exam when it is a quiet time in your calendar, allowing you enough time to prepare thoroughly for the exam.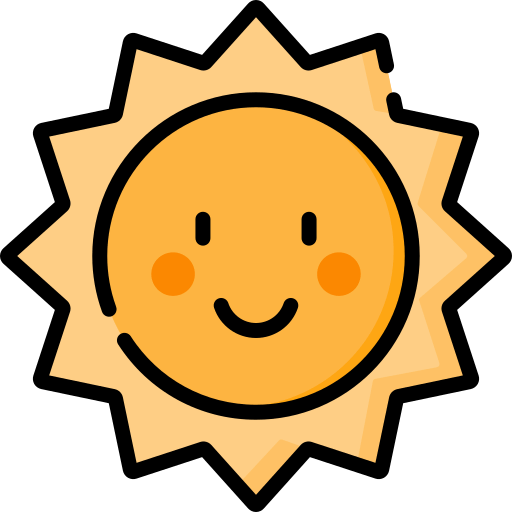 2. Am I taking the BMAT exam?
If you are taking both of the medical school admissions tests, you might want to spread them as far apart as is possible, so that you don't get stressed with all the revision piling up. Therefore, if you feel happy about how your UCAT revision is going, it might be worth booking the test at the earliest date you feel comfortable with.
If you want any help or advice with either exam, check out our UCAT tutoring and BMAT tutoring services.
3. Will I want to postpone the date?
Once you have booked your UCAT examination sitting you are able to change the date, time and location provided that there is availability. If you're feeling nervous about the test, you want to make sure you can postpone the exam if you don't feel ready when your exam date is approaching.
Therefore, it would be best to choose a fairly early test date so that you have plenty of time left before school starts, in case you need to postpone it. Having said this, we don't recommend for you to keep on pushing back your test date, because the nerves will just build up. Remember to trust that you have done enough work for this and just believe in yourself!
Do remember this may not always be possible as test centres get booked up, especially near the end of the examination period. If your test date is early, it is likely that you will be able to push it back if you need more time.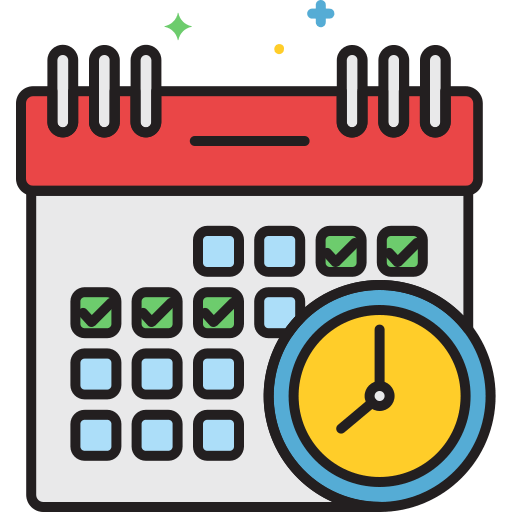 4. Have I done enough revision?
This might seem like a pretty obvious one, but you should still put some thought into it. If you've been revising for ages and gone through pretty much every practise question whilst gaining good scores, the chances are that you're ready for the test so you should choose a pretty early date to get it over and done with. If you've done a fair amount of revision but still have more to do in your plan, you should pick a date which will allow you to complete your scheduled revision before the test, so that you feel really well prepared. Our personal recommendation is to allow yourself at least 6-8 weeks of preparation if you can as that tends to be the optimum amount.
If you want some revision and preparation tips, check out our handy blog post, and here's a useful, official YouTube video from the UCAT consortium.
5. Can I multitask if necessary?
This is a weird question, so let me explain it a little bit better for you…
If you are the sort of person who can do a million things in one go, then you could potentially choose a later date, because you wouldn't have a problem with doing your UCAT, personal statement and A Levels all at once. However, I am certainly not that sort of person and I'm sure a lot of you aren't either! Therefore, you would want to book the UCAT before school starts again in September, so that you can focus on one thing at a time; first your UCAT, then your personal statement, then you're A Levels, etc.
6. Have I decided which university to pick?
One of the benefits of the UCAT exam is that you get your results immediately after sitting the exam. Therefore, if you sit your UCAT examination earlier in the season you will be able to spend more time researching your medical school options based on your performance. Further to this, if you don't score as highly as you had hoped for, you can focus your efforts into sitting the BMAT examination, and even have time to register for the BMAT if you weren't planning on sitting the exam already.
7. Do I have mocks when I return to school?
September time can be tricky for most students studying exams and with school resuming in September it can be quite an intense time. This is why we usually recommend sitting the exam in August if you can to avoid the rush of A-Levels, Scottish Highers and other exams.
BONUS: What time of day should I book?
This is a matter of personal preference, but we often recommend booking the test in the late morning (e.g. 11am). If your test is at 8am, you may not get a full night's sleep, whereas if your test is at 4pm you may be less fresh and become agitated waiting around all day. However, the time slot is completely up to you, and there may be limited slots available if you book the UCAT too late.
Step-by-Step Guide for Booking the UCAT
Now that you know when you can book the UCAT and the date which you'd like to book it on, all that's left over is to actually go ahead and book it!
To make sure you have done everything you need to, I've made a step-by-step guide, which should be pretty easy to follow. You could also note the steps down and use it as a checklist for yourself as you go through the process.
1. Register and create an account using the following link
You will have to register for yourself, and you can only make one account. Ensure you sign up using your legal name as it is written on your ID as this will be checked before you sit the UCAT. During registration, you will be asked these questions, so be sure to have the answers in mind. Also, make sure all the information you entered is correct by double checking everything!
Screenshot of the official UCAT registration page.
2. Confirm your registration via the email you are sent.
This one's pretty self-explanatory I guess but confirming your UCAT registration is really important – remember to check your junk/spam folder too! You should receive this within 36 hours, if this isn't the case contact Pearson VUE.
3. Book your UCAT test date.
This step contains two important parts…
Firstly, choosing the date, which I have discussed above.
Secondly, choosing where you want to take the test.
This year, you have the option of doing your test at home, instead of in a test centre, so you need to think about this during your UCAT booking. This article weighs up the pros and cons of each option, so it's worth having a read if you're unsure of which choice to make.
4. Pay the test fee.
Check out this link to see the cost of the exam. There is also a bursary scheme, so it might be worth looking into that to see if you are eligible to apply for a bursary voucher.
5. Write the date of your test in your calendar.
This is a rather important step, so don't try to rely on memory, no matter how good yours is, because you want to be absolutely certain that you don't miss your test date!
End Note
So, there you go! Now you should be completely ready when it comes to booking the UCAT exam (and then totally ace it of course!). If you need any further information, the official UCAT website is a great place to go, or you could message us on Instagram where we're always happy to help.
If you need any personalised help with your medicine application, have a look at our UCAT online course, or look into our tutoring services.
Best of luck with everything as always!
Leyna
(UCAT and A Level Biology Tutor)