>
X
Loading...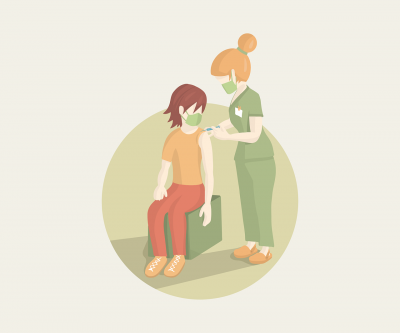 Medicine Work Experience During the COVID-19 Pandemic
Medical school applications are an incredibly holistic process. From the entrance exams to the interview, every step allows students to showcase their best attributes. However, one step that's become increasingly relevant through the years is medical work experience. Medicine work experience allows prospective applicants to gain a better understanding of a career in Medicine whilst also showcasing their dedication to the field.
Typically, medicine work experience comprises shadowing doctors in various settings. It can also involve shadowing other healthcare professionals or volunteering in health and/or social care environments. The goal is to learn more about the daily routines of healthcare professionals while reflecting on the necessary soft-skills required of a good medical professional. Ultimately, work experience should help you figure out whether Medicine really is the career for you.
COVID-19 and Medical Work Experience
COVID-19 has impacted numerous aspects of the university application process but none have been hit harder than medicine work experience opportunities. With overwhelmed healthcare systems and strict stay-at-home orders, prospective applicants are facing challenges like never before. Most in-person shadowing opportunities have been cancelled. Similarly, care homes and other social care systems can no longer risk students coming in daily due to the potential for virus transmission.
Nonetheless, one good thing has come out of this pandemic – the growth of the virtual work-space! Throughout the pandemic, more options have become available to prospective medics; many of these will be discussed below. Furthermore, virtual work experience allows students greater flexibility and accessibility whilst also maintaining health and safety protocols. Some of the more popular options are discussed below.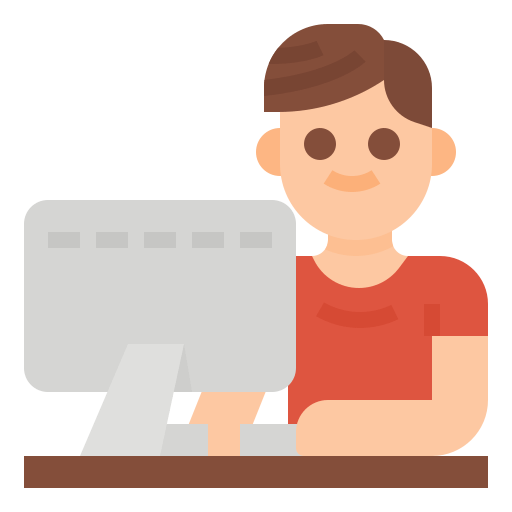 In-person Medicine Work Experience Opportunities
Volunteer vaccinators: Some organizations across the UK do allow interested parties to apply to work as vaccinators. You will be required to complete online training prior to taking on the role. Individual organizations may also have additional prerequisites. This is a wonderful way to have a positive impact during the pandemic whilst also working with patients. To find out more, reach out to your local vaccination centers. Don't forget to contact non-medical centers providing the vaccines as well, such as local fire stations, ambulance services etc.
Ambulance services: St. Johns Ambulance is the nation's leading first-aid charity and routinely takes on volunteers. This is a wonderful opportunity for prospective medics as you will receive first-aid training whilst working with patients in an engaging team setting. If you'd like to get involved in their youth programmes, visit their website.
Community COVID aid groups: Many local communities have set up volunteer groups to aid with pandemic relief. The available opportunities vary amongst communities but typically focus on providing relief to hard-hit demographics such as the elderly or the homeless. You can find groups near you through the 'COVID-19 Mutual Aid UK' website.
NHS Volunteer Responders: As a responder, you will be helping people in your community who may be self-isolating or unable to leave their homes during the pandemic. Tasks may include transportation to medical appointments, collecting their shopping or prescriptions etc. To find out if you're eligible, look here.
Call Companions: Whilst this may not be in-person, it definitely involves live interactions with people, making it a perfect opportunity for those who may not feel comfortable with in-person activities. Call companions are volunteers who make regular telephone calls to isolated older people in an effort to provide companionship. These social links are incredibly important to their physical and mental health. There are many organizations that do this, such as Reengage; find one local to you by contacting local social care support networks. Alternatively, visit the Reengage website.
Hospital and GP placements: This is a tricky one given the current situation. However, it may still be a possibility based on your geographical location. For international applicants, a thorough risk-benefit ratio based on the situation in your area may allow you to apply to local hospitals and GPs for shadowing placements. The best way to do so is to reach out to doctors through known contacts, your local GP or via professional networking sources like LinkedIn. Only do this if your local COVID-19 protocols allow it.
Virtual Medicine Work Experience Opportunities
Brighton and Sussex Medical School Virtual Work Experience Scheme: An increasingly popular choice, this scheme introduces prospective students to various clinical skill frameworks through 6 online modules. You will learn more about a career in medicine while simultaneously picking up skills in history taking, patient communication and more. For more information, look here.
Observe GP: Organized by the Royal College of General Practitioners, this is a free interactive video platform to learn more about the role of GPs in the NHS. Please note that you must be above 16 years of age and a UK resident to avail this opportunity. You can find out more on their website.
BrightIdeas by Kent and Medway Medical School: This is an incredibly unique opportunity for those who fancy dabbling in a bit of medical research. Here, you will be given the opportunity to complete a medicine-centric research project with the help of a current medical student. All mentoring will be done virtually. You will also be able to access a 4-day summer school to learn more about the various job prospects following a medical degree. Please note that you must be a Year 12 student in the UK but priority is given to students in the Kent, Sussex (specifically, Hastings) and Hampshire areas. More information can be found on their website.
School events and other opportunities: Many prospective medical students have set up virtual workshops for their schools on health living, preventative medicine etc. Organizing virtual events at your school or local community is a brilliant way to hone your soft skill-set while learning more about medicine. Team up with medical students or junior doctors at your local medical school. Reach out via social media to the scores of "influencer" medics on Instagram, Twitter and LinkedIn.
DocTalk Virtual Work Experience: This paid 5-day project allows students to shadow doctors from various specialties. From Radiology to Oncology, you will be exposed to patient cases, presentations and more. To enroll, visit their website.
This list is not nearly exhaustive with many organisations offering opportunities to compensate for the lack of typical shadowing placements.
Other Ways to Show Motivation for Medicine
As previously mentioned, there are numerous other ways to showcase a strong motivation for medicine. Many of these will also allow you to learn more about the career – an integral objective of medical work experience.
Online courses: Platforms like Coursera and FutureLearn offer dozens of free and paid courses in medical subjects, ranging from basic anatomy to pathophysiology. There are also more specialist courses in healthcare AI, economics etc. Enrolling in these courses shows a massive degree of independent learning, dedication and academic disposition.
Medical books: And no, we don't mean textbooks! We're talking about books about medical careers and/or history. Often these will teach you about the intricacies of a career in medicine whilst also giving you plenty to reflect on. They also make great talking material for your interview! Some best-sellers or stand-out authors that we recommend include;
Any of Atul Gawande's books; particularly, 'Better' and 'Being Mortal'
The Immortal Life of Henrietta Lacks – a must-read to better understand racism and history in medicine
When Breath Becomes Air by Paul Kalinithi
Trust Me, I'm a (Junior) Doctor by Max Pemberton – a good read to learn more about the daily routine of junior doctors in the NHS
Podcasts: Similar to books, podcasts help you learn and reflect whilst providing talking material for your personal statement and interviews. Some popular podcasts aimed at prospective medics include 'The Short Coat', 'Everyday Emergency' and 'Scrubbed In'.
So What's Next?
Chances are, you clicked on this post distraught at the lack of options you had for medical work experience. And as you've probably come to see, there are plenty of opportunities still available to prospective medics. However, it's integral that you pick the right one based on your needs and interests. For example, some medical schools (eg: Warwick) have strict guidelines as to the kinds of work experience they expect from their applicants. Furthermore, you may have individual accessibility issues or time constraints making some of the aforementioned options unsuitable. The moral of the story, however, is that opportunities are available everywhere as long as you think outside the box.
It is also important to note that universities are aware of the challenges faced by applicants. As a result, it is not likely that they will penalize applicants who have not been able to avail of these opportunities. Universities are looking for reflective and self-aware students who have taken the time to learn more about a career in medicine.
With this in mind, contact local health and social care providers. Approach medical students and doctors on social media. Use the power of the internet to find virtual opportunities that interest you. Ultimately, universities will see motivation in effort alone.
Good luck with your applications!