>
X
Loading...
Which UCAT Book Is Best For Your Preparation?
A UCAT preparation book can be one of the most useful resources when preparing for the UCAT. But with such a large selection available it is difficult to know which one is best for you. This article covers some of the UCAT books that we think are the most useful to help boost your UCAT performance.
It may be the case that using a combination of books may be the best option for you. Or that you may try one book and find it too difficult to manage by itself. This is why careful consideration is key before making your purchase.
ISC 1250 UCAT Book
This is regularly the bestselling UCAT book and this new edition is updated for the new test, including the new decision making section. The book contains 1250 practise questions, including a mock exam, with in-depth explanations for each section of the test. It also includes lots of tips and techniques to help you to optimise your score.
One of the best things about this UCAT book is the breadth and depth of the questions it includes. So that on test day there should not be a question type that you have not come across before. It also helps by showing you some of the traps that can be laid by the test to catch you out.
One of the few criticisms of this book is that some of the question are actually much harder than those you'll find in the test itself. But students often say, especially for Quantitative Reasoning ones, that this prepares them well for the UCAT.
You need to keep this in mind when planning your preparation strategy. If you are first starting out with the UCAT, this might not be the best place to start. These difficult questions are more ideal for a well-prepared candidate who is looking to push themselves after they've mastered the fundamentals.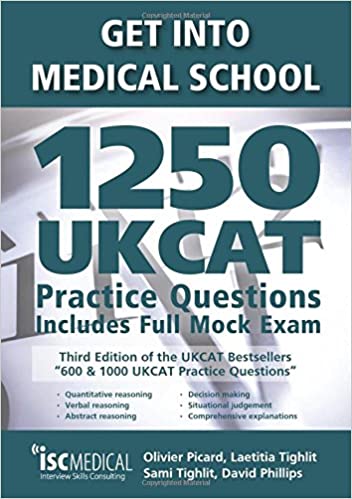 Price: £14.55
From: Amazon
Score Higher on the UCAT
This UCAT book is currently in its seventh edition (new for 2021!) and has been a useful tool for many successful students since it was first published. The book itself contains 1500 questions with access to more in online question banks. This allows for a huge amount of practice, including full length mocks.
One limitation of this book, however, is the lack of tips and techniques to help you master the questions. This UCAT book may be good for gaining access to a great number of questions. However, this is not useful unless you have learnt and understood best techniques to use. This isn't covered in the book so you may need to use other resources first.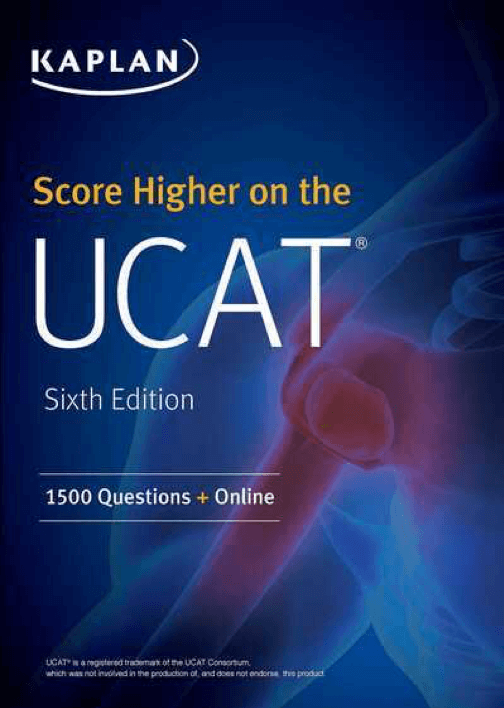 Price: £16.99
From: Amazon
UCAT Study Guide
This UCAT book is significantly different from the previous two, instead focusing on strategies and techniques to use during the exam. So, if you are struggling with the fundamentals of the test and not quite ready to face large blocks of questions yet, then this book may be a good option.
This UCAT book has a step by step guide to take you through proven exam strategies, tips and preparation advice. And it goes into much more detail than any of the other UCAT books, making it the best option for you if this is what you are struggling with most. But remember you will need to look elsewhere for questions to practice these strategies and tips on.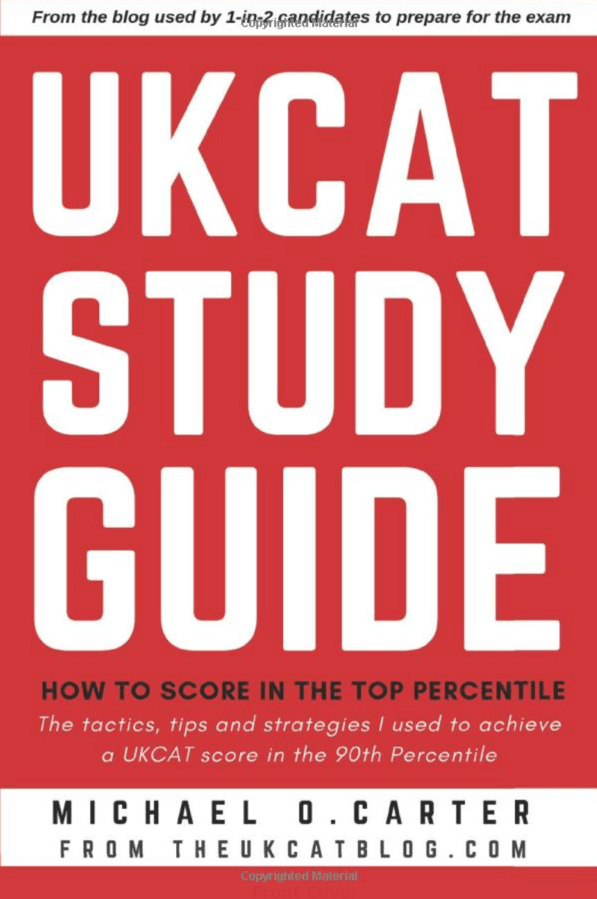 Price: £21.99
From: Amazon
Summary
UCAT books can be one of the most useful things to add to your UCAT resources. So, choosing the right one is key as all books have different strengths and weaknesses.
Many students find that these books are best used in combination with other resources. Or, as with the UCAT study guide, as a reference tool to help them through online question banks. So hopefully this article has given you further insight into which one will be the most helpful for your UCAT preparation.
???? What is the best UCAT book to buy?
There are many UCAT books on the market and each have their own strengths and weaknesses. For the UCAT practice is key, so any book with a good amount of questions will help you improve your timing and technique. However, some books (such as the 1250 Q book) tend to be more difficult than the real exam so bear this in mind when purchasing.
???? How should I study for the UCAT 2021?
There are lots of different ways to prepare for the UCAT. You should focus on both your technique and timing to do well. We recommend a mix of:
UCAT Question Banks
UCAT Tutorials e.g. YouTube videos or UCAT online course
UCAT Mock Exams
UCAT Tutoring
UCAT Books
???? What UCAT 2021 resource is best?
The best way to improve your UCAT score is to practice! Have a look at our free question bank and consider investing in a UCAT book to get access to more questions. However, there is no point practicing questions unless you have got to grips with your techniques and timing. Other resources such as tutoring or an online course will help you with this.