>
X
Loading...
Which UCAT Book Is Best For Your Preparation?
A UCAT book can be one of the most useful resources when preparing for the UCAT. But with such a large selection available it is difficult to know which one is best. This article covers a few of the UCAT books that we think are the most useful to help boost your UCAT performance.
It may be the case that using a combination of books may be the best option for you. Or that you may try one book and find it too difficult to manage by itself. This is why careful consideration is key before making your purchase.
ISC 1250 UKCAT (UCAT) Book
This is regularly the best-selling UCAT book and this new edition is updated for the 2020 test. The book contains 1250 practise questions, including a mock exam, with in-depth explanations for each section of the test. It also includes lots of tips and techniques to help you to optimise your score.
One of the best things about this UCAT book is the breadth and depth of the questions it includes. So that on test day there should not be a question type that you have not come across before. It also helps by showing you some of the traps that can be laid by the test to catch you out.
One of the few criticisms of this book is that some of the question are actually much harder than the test itself. But students often say, especially with the quantitative reasoning ones, that this prepares them well for the UCAT.
You need to keep this in mind when planning your preparation strategy. Have you already mastered most sections need pushing a little further or are you still struggling with the fundamentals. If it is a the later then maybe this book is not the best starting point for you.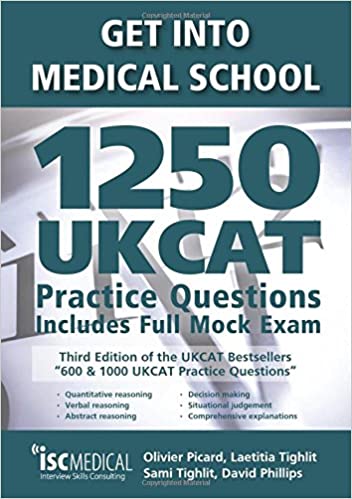 Price: £35.96
From: https://www.amazon.co.uk/Get-into-Medical-School-Questions/dp/1905812264
Score Higher on the UCAT 1500 Questions + Online- Kaplan Test Prep Book
This UCAT book is currently in its sixth addition and has been a useful tool for many since it was first published. The book itself contains 1500 questions with access to more in question banks online.
This allows for a huge amount of practise, and also includes three full length mocks. With one of these being online allowing for you to practise with the timings and interface of the actual test.
The one limitation of this book, however, is the number of tips and techniques it gives to help you with the questions. This UCAT book may be the best option for gaining access to the greatest number of questions. But it is not the best for helping you to understand the fundamentals of the individual UCAT sections.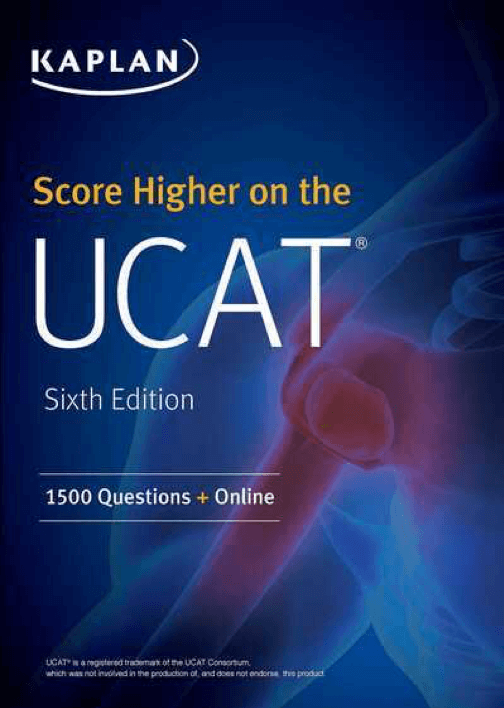 Price: £17.49
From:https://blackwells.co.uk/bookshop/product/9781506260297?gC=5a105e8b&gclid=EAIaIQobChMI84mjr7_J6AIVQ7TtCh3NNAaEEAQYAiABEgKiaPD_BwE
UCAT Study Guide – 200 Exam Strategies, tips and Preparation tactics, Second Edition Book
This UCAT book is significantly different from the other two, instead focusing on strategies and techniques to use during the exam. So, if you are struggling with the fundamentals of the test and not quite ready to face large blocks of questions yet, then this book may be best for you.
This UCAT book has a step by step guide to take you through proven exam strategies, tips and preparation advice (covering all of the five subtests). And it goes into much more detail than any of the other UCAT books, making it the best option for you if this is what you are struggling with most. But remember you will need to look elsewhere for questions to practise these strategies and tips on.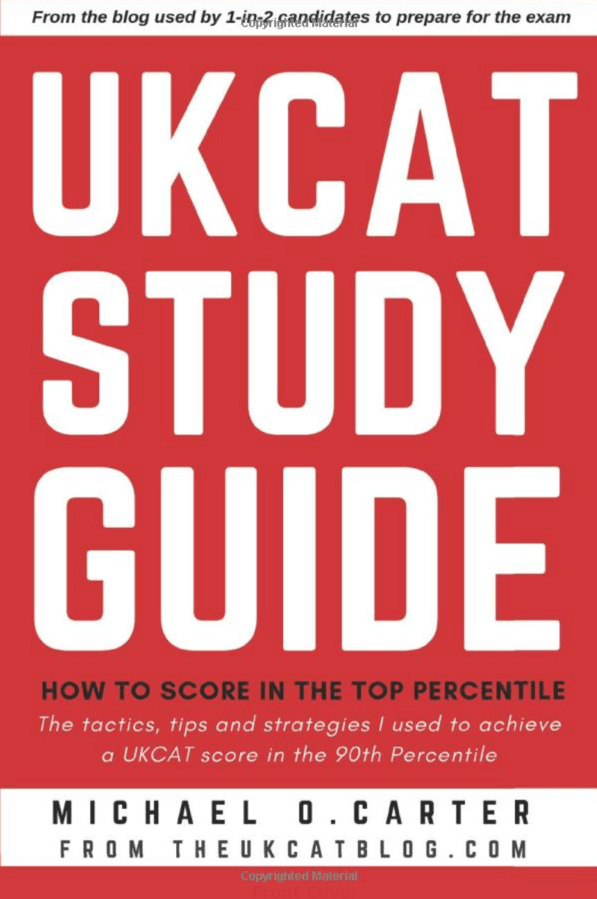 Price: £9.99
From: https://www.amazon.co.uk/UKCAT-Study-Guide-Score-Percentile/dp/199993900X
Summary
UCAT books can be one of the most useful things to add to your UCAT resources. So, choosing the right one is key. As all the books have different areas in which they are best.
Many students find that these books are best used in combination with other resources. Or, as with the UCAT study guide, as a reference tool to help them through online question banks. So hopefully this article has given you further insight into which one will be the most helpful for your UCAT preparation.
If you have any further questions please leave a comment below and we will get back to you!